Pyramid of Menkaure (Mykerinus Pyramid)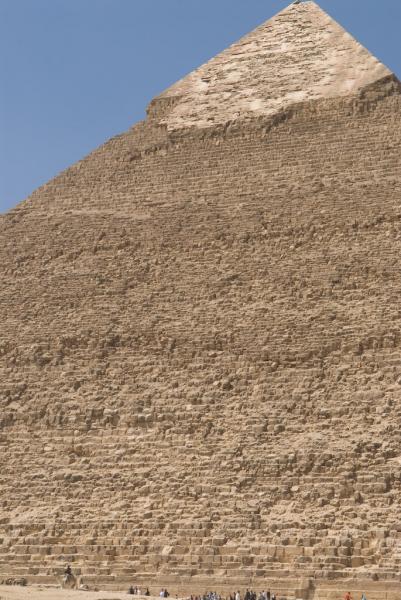 The smallest of Giza pyramids, that of Menkaure, was called "Menkaure is Divine". The pharaoh died before his funerary was finished, and parts of it were completed by his son Shepseskaf (ca. 2580-2500BCE).
Many additions were made to the complex during the Fifth and Sixth dynasties, indicating that, despite his untimely death, the king's cult flourished for more than three centuries.
Originally about 240 feet (73m) high, the pyramid now measures 204feet (62.2m) on a base 357 feet (109m) wide. The first explorer to enter in modern times was Howard Vyse in 1837.