Alexandria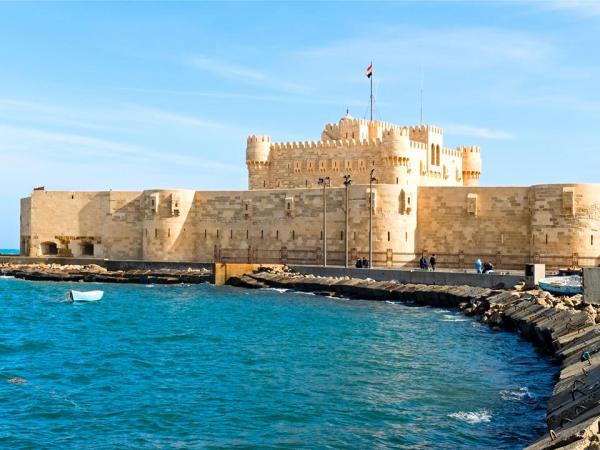 Of the several capitals of Egypt in successive ages, Thebes or Diospolis was the most ancient.next was Memphis, a city also of the most remote antiquity. Alexandria succeeded memphis, and remained the cheif city till the saracens founded Misr El-kahira..
Alexander the great, in his way to the temple of Jupiter Ammon, observed opposite to the island pharos a spot which he thought extremely well adapted for the building of a city. He therefore set about drawing the plan for one.
Alexandria was founded around a small Ancient Egyptian town c. 331 BC by Alexander the Great. It became an important center of the Hellenistic civilization and remained the capital of Hellenistic and Roman & Byzantine Egypt for almost 1000 years until the Muslim conquest of Egypt in AD 641, when a new capital was founded at Fustat.