Karnak Temple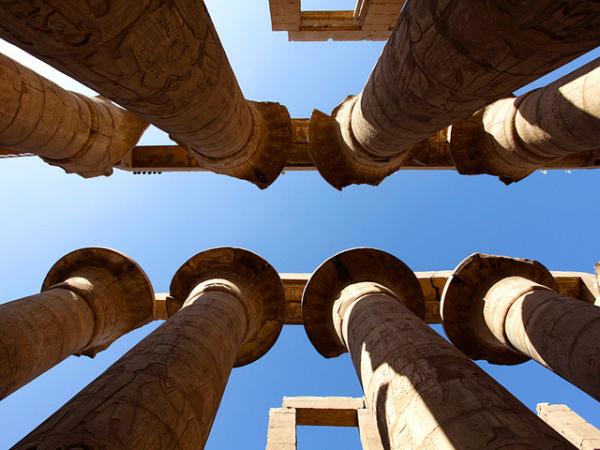 The Karnak Temple Complex, commonly known as Karnak. Perhaps the most impressive Egyptian monument after the pyramids of giza is the temple of Karnak on the east bank at Thebes.
Larger than st. Peter's in Rome, Karnak is in fact a series of temples built by a succession of pharaohs and dedicated primarily to the state god Amum.
The Karnak complex gives its name to the nearby and partly surrounded, modern village of El-Karnak, and 2.5 kilometers (1.6 miles) north of Luxor.