Hathour Temple at Dendara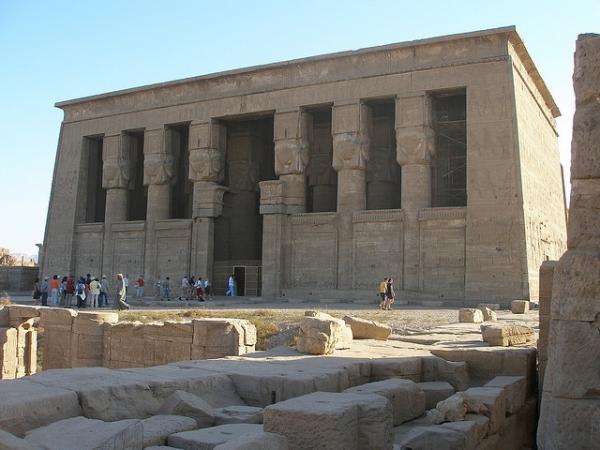 Although it is unfinished monument, it is considered the best preserved one together with Edfu Temple. In this temple you will getthrough the Roman Gateway.

To the right of it there is Roman Birth House, also in this Temple you can visit its roof which is one of the few Temple which allows the visitor to visit. At the back of the temple there is a small temple honored to Isis and Hathour. There is also a palm tree which is grown in the sacred lack which unfinished.
The first division on the eastern side depicts goddess Nut, goddess of the sky, bending herself towards the earth and the sun disc is seen shining on the Temple and the mask of Hathor.