Khan El Khalili Bazaar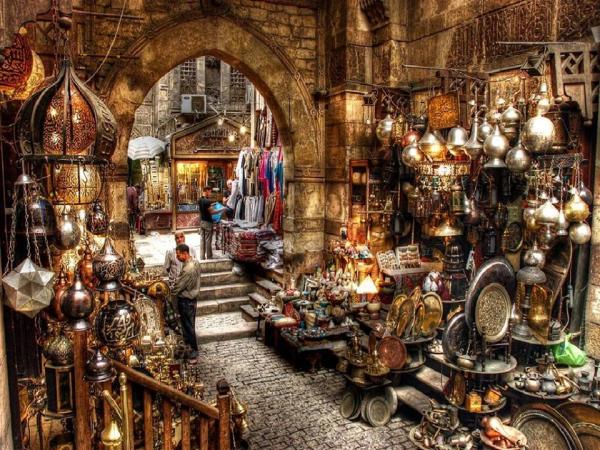 Tourists who are in cairo for a couple of days or more invraiably come to khan el khalilifor an afternoon's shopping and to immerse themselves in the exotic melenge of what is fabricated as an authentic egyptian tiurist-targeted experience.
The market dates back to the 14th century when Emir Dajaharks Al-Khalili built a large market complex on the site of the Za'afran Tomb, which had been the burial place of the Fatimid rulers of Egypt. This construction was part of the process of rebuilding started under Sultan Barquq (ruled 1382-1399) to help the city recover from the ravages of the Black Death throughout the 13th and 14th centuries.
Shopping at khan el khalili thus becomes an experience rather than the simple act of acquiring souvenirs; it becomes momerable, and the items purchased become souvenirs of that experience.