Khafre Pyramid (Pyramid Of Chefren)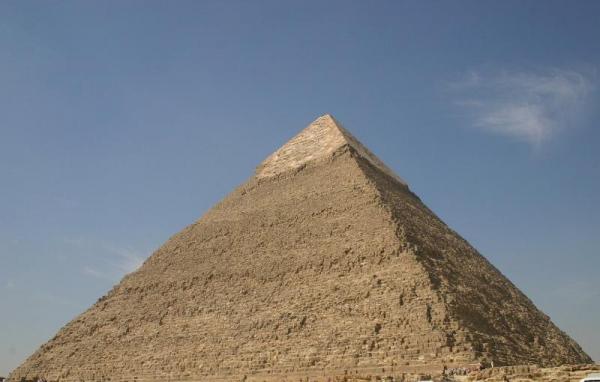 The Pyramid of Khafre, also known as the Pyramid of Chephren, is the second-tallest and second-largest of the Ancient Egyptian Pyramids of Giza and the tomb of the Fourth-Dynasty pharaoh Khafre (Chefren), who ruled from c. 2558 to 2532 BC.
Khafre's pyramid, called "Khafre is great", rose from a 705-foot (215cm) wide base to a height of 471 feet (144cm). It has two entrances, each opening onto a descending passage that leads to a chamber.
The lower, earlier passage begins two hundred feet (68m) north of the pyramid and was hewn entirely from the solid rock of the plateau.