Salah El Din Citadel in Cairo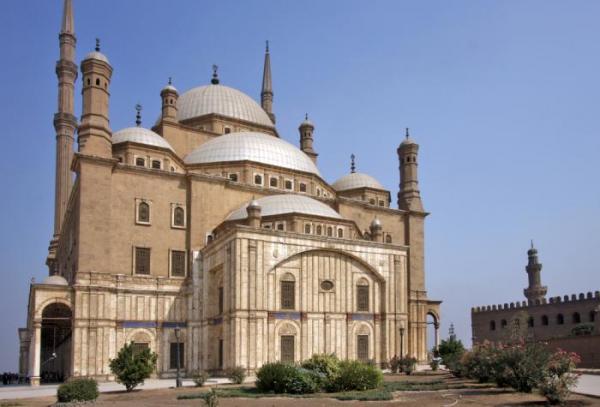 Salah El-Din Citadel , one of the world's greatest monuments to medieval warfare. Resembling a typical early medieval fortress, with large imposing gateways, towers and high defending walls, the Citadel is one of Cairo's main attractions and probably the most popular non-pharaonic monument in the Egyptian capital.
The prominent fortress houses three mosques – of which the impressive Mohamed Ali Mosque – a carriage museum, a military museum, and a garden museum, just to name a few, and they are all worth a visit.
You are even allowed the run of the fortifications and it is worth a try: the views are spectacular from this height.
The citadel is also home to the impressive Gawhara Palace (the Jewel Palace), named after Gawhara Hanem, Mohamed Ali's last wife. Built in 1814, it housed the ruler's administration and was used as a personal residence by the Egyptian leader. Beautiful gold inscriptions adorn the walls of this majestic Ottoman-influenced palace. One of its most eccentric components is the Watch Hall, where the shape of a watch has been used to decorate the walls.